Morgan lifecar
Morgan lifecar je iznimna maketa iznimnog vozila.
By EkoArt
Dostupne količine: 1
Otprema u roku od: 2 dana
Trošak dostave: 7 kn/km
13600 kn
AKCIJA
34000.00
Kupi
Kom.:
Veličina:
Maketa je izrađena ručno, kiparskim tehnikama od stiropora, impregnirana do iznimne čvrstoće a potom završno obrađena autolakirerskim tehnikama.
Maketa je realistična i preporuča se kolekcionarima, a idealna je i za promotivne svrhe.
Dimenzije 200x460 cm.
Težina: 80 kg.
The Morgan LifeCar has been spent several years in the making, but finally a prototype has come to life at the 2008 Geneva Motor Show.
| | |
| --- | --- |
| Like a laboratory project from Dr. Frankenstein, the engineers at Morgan have turned the last bolt and their wooden-framed vehicle now lives and breathes. | Morgan LifeCar |
Powered by a small, fuel cell built by British defense contractor QinetiQ, the Morgan LifeCar nonetheless has plenty of life as it is based upon the Aero 8 as has a set of ultracapacitors to help kick it on the road. The exterior is made from a very light aluminum alloy and the interior is full of classy polished wood and brushed aluminum.
The two-seater is based upon the concept that a zero emission vehicle should also be fun to drive. By using its small fuel cell and ultracapacitors, the Morgan LifeCar can accelerate from 0 - 60 mph in just 7 seconds and it has a top speed of 90 mph.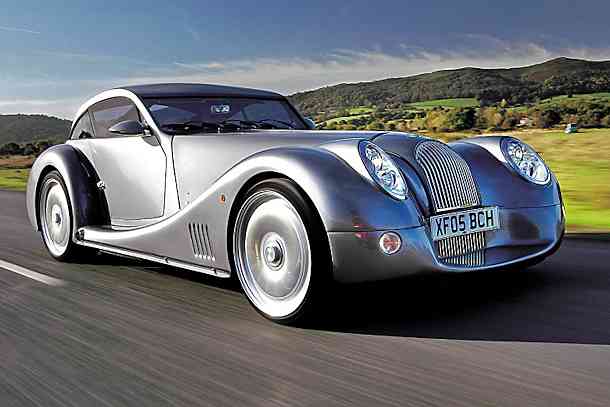 With a range of around 200 - 250 miles (depending upon usage), this hydrogen hybrid has an electric motor in each wheel for exceptional handling and also uses regenerative braking to recharge the electrical system. The Morgan LifeCar is estimated to have cost around $3.7 million to built, including some subsidies by the UK government.